Custom Chocolate Gallery
Custom molds for a school for raising funds at games and other events.
CLICK HERE TO RETURN TO THE GALLERY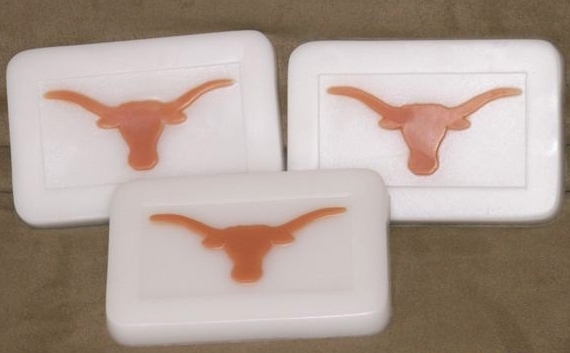 Yes, we do soaps too! Longhorn Soaps made by parents to help raise funds for this school. The folks that made these bars had very carefully filled in the logo with another color to accent them on the bar. Great Job!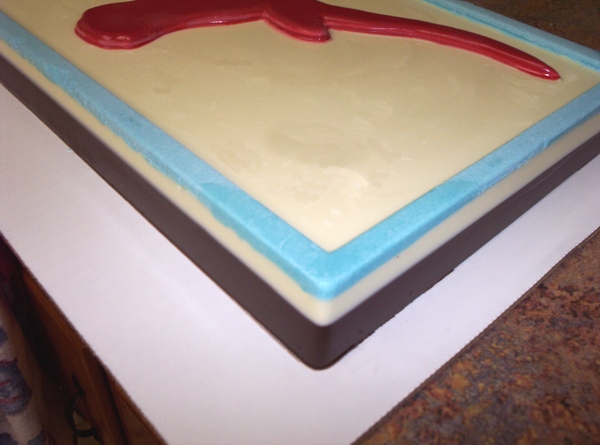 This is a Longhorn EIGHT POUND CHOCOLATE layered bar made for raffle at a the school. They have sold a lot of raffle tickets for these monster sized bars.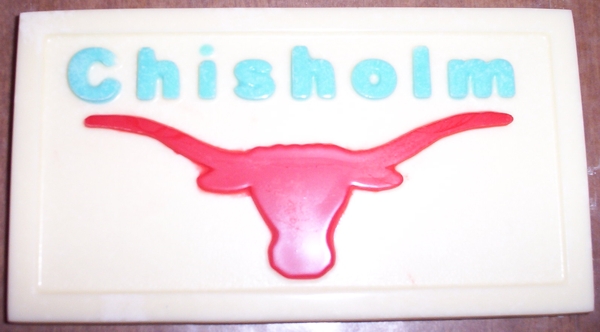 This is a 5.5" X 3" School Logo Chocolate Bar made by using white chocolate and other colored confectionery. This is not an easy task to do, but the effects are fantastic!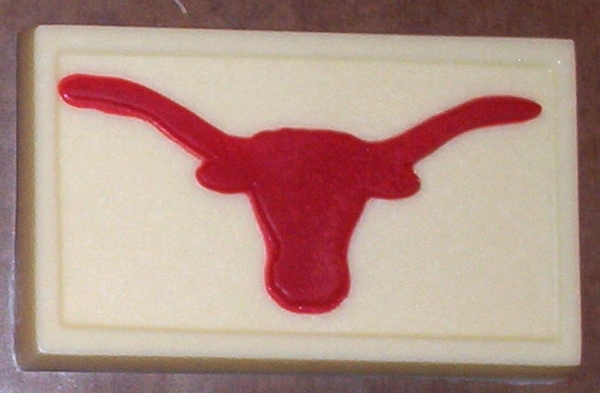 This was their School Logo Business Card Sized Chocolate Bar
The folks that are working hard to raise funds at this school are also making custom painted stepping stones using our stepping stone molds and are also making colored sidewalk chalk using the soap molds. We just recently made them a lot of custom acrylic key bobs to sell along with all the other things they are making. The molds last a long time and can stand up to repeated use for this kind of fund raising activity. This is the second year they have been doing this so far.